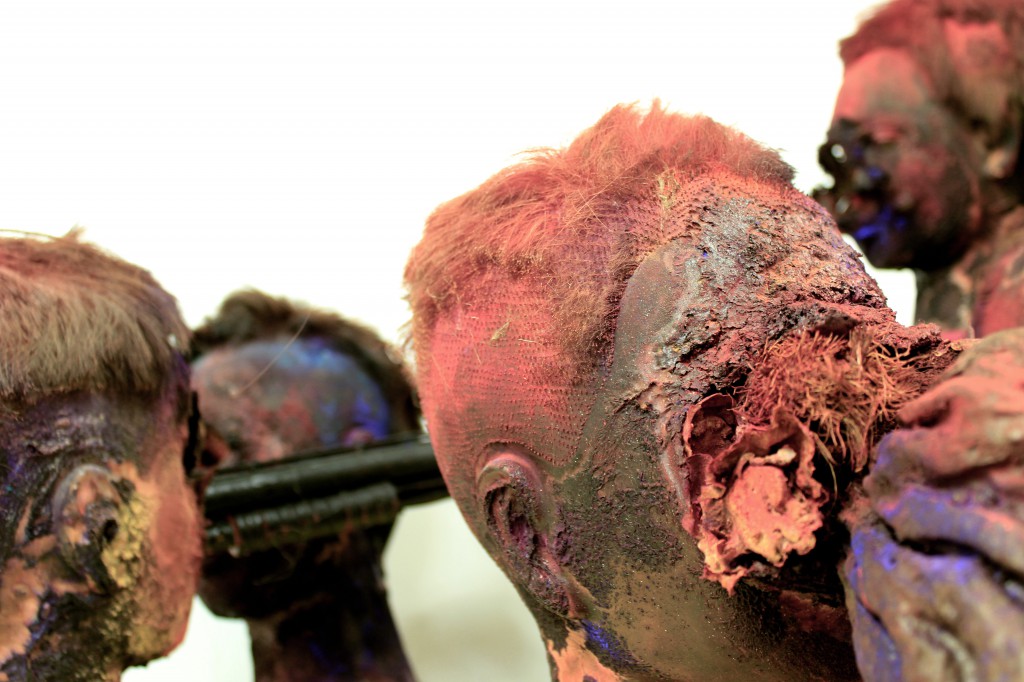 Exhibition: November 28 – December 11
Vernissage: Friday, November 28 from 19:00 – late with live music by raving mad carlos & dr. nexus & angie yeowell
Finissage: Thursday, December 11 from 19:00 – late with live music by wizard ashdod
Anthropobeast
presents distorted figures that form contemporary symbolic beliefs, using juxtaposition
as a tool for exposing the miniaturized wars under the surface of benign games in order to question narrative structures.
Moran Sanderovich displays ideological violence with a symbolic language of dissonant, grotesque landscape;
Testing the limits between body and object, embodying alternative human forms.
She engages monstrosity and the uncanny to produce visceral narratives of agency and transformation.
Her work challenges normative conceptions of bodily limitation, taking disability, mutation, and decay as starting points for other forms of life.