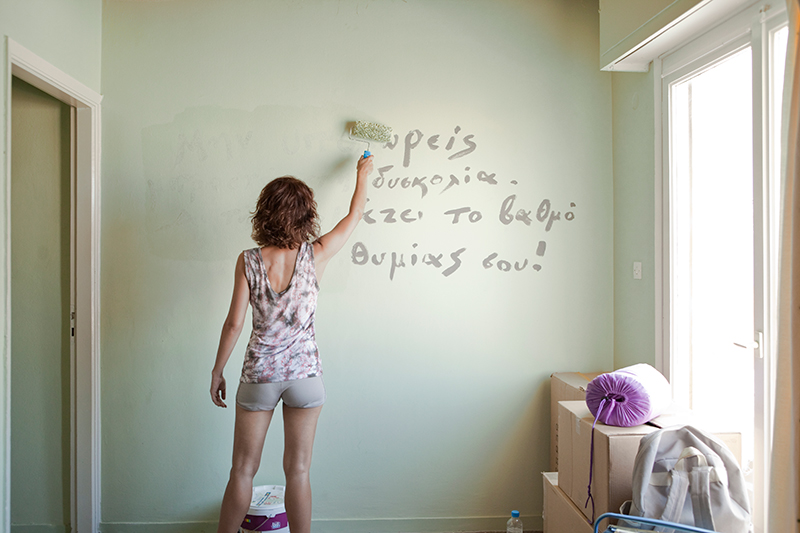 Screening: Sunday, November 23rd at 19:30.
We will simultaneously be screening the film in 3 rooms yet still have limited seating. Please come on time.
45m2
Christina is a good-looking 23 year-old girl from a working-class family. She works as a sales assistant in a classy hand-bag emporium and belongs to the young people who work for the minimum wage and live with their parents, because they can't afford to move out. But Christina has had enough of that. She decides to rent a place of her own where she can find herself away from her mother's watchful gaze. Overstretching herself financially, she moves into a 45m2 flat: the rent's a bargain because the area's full of foreigners. A foreigner in their midst, she takes her first steps towards freedom.
Written & directed  by Stratos Tzitzis
Starring: Efi Logginou (Best new Actress' award in Athens International Film Festival 2011)
Produced by Stratos Tzitzis, Michalis Panagiotopoulos, Greek Film Center, ERT