Wednesday at 19:00
For English please scroll down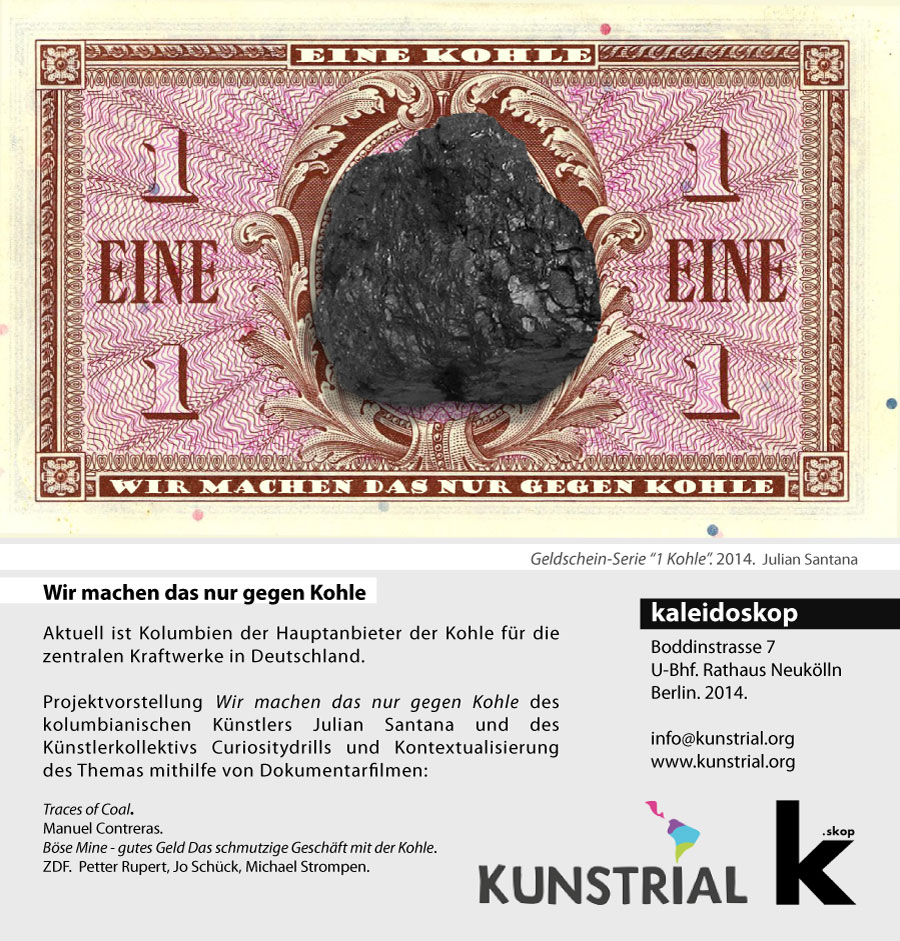 Colombia is currently the main coal provider for German power stations.
The project "Wir machen das nur gegen Kohle" by the Colombian artist Julian Santana and the collective Curiositydrills will be contextualising the topic with 2 documentaries:
"Traces of Coal."
Manual Contreras
&
"Böse Mine- gute Geld. Das schmutzige Geschäft mit der Kohle."
ZDF. Petter Rupert, Jo Schück, Michael Strompen.